If you are a web-developer, you are sure to know that it's really hard to guess in advance what kinds of products your customers will need for their projects. A huge variety of themes, templates, plugins, or graphics found at TemplateMonster Marketplace will definitely give you an opportunity to choose those items that you need for your project. Still, this diversity can lead to confusion, as making your choice between two or three fascinating themes can be tough. This is especially true when you're in doubt which theme your clients would prefer, or when you're trying to save as much as possible.
So, sometimes you wish that there was a single subscription that could meet different requirements and satisfy all your needs. It sounds unbelievable, but there is such a subscription. With ONE by TemplateMonster, you'll get what you are looking for, and even more.
The chances are you have never heard of it until this moment, so now it's high time to learn about it. ONE by TemplateMonster is an entirely new subscription service that lets you get a bunch of high-quality products for website development, within just ONE subscription. Without this subscription, you'll have to buy all products individually at the TemplateMonster marketplace.
Comprehensive Collection of HQ Products
With ONE subscription, you'll obtain an enormous variety of exceptional-quality products, among which there are best-selling products and all flagship themes. The famous Monstroid2 WordPress theme, WooStroid2 WooCommerce theme, Intense HTML theme,Eveprest PrestaShop theme, Multifly Shopify theme, Magetique Magento theme, and StoreFlex OpenCart theme are included into this collection. Thousands of other goods, such as WordPress business themes and Ecommerce themes, HTML templates can be also found there. Thus, whatever project you deal with, you'll certainly find essential items.
Moreover, you'll be able to increase websites' functionality with Elementor templates and Jet plugins that have also become a part of this subscription.
Fair Licensing
It doesn't matter how many projects you wish to create with the products you have purchased with ONE subscription. You will not need to buy them again, because the products come under an Unlimited Yearly license. So, you can launch multiple projects on unlimited domains during one year.
What happens next? After a year of unlimited usage, your website will keep on working, and the updates for plugins will also be provided. Simply download your favorite products as many times as required to build websites.
Compelling Reasons to Become a part of ONE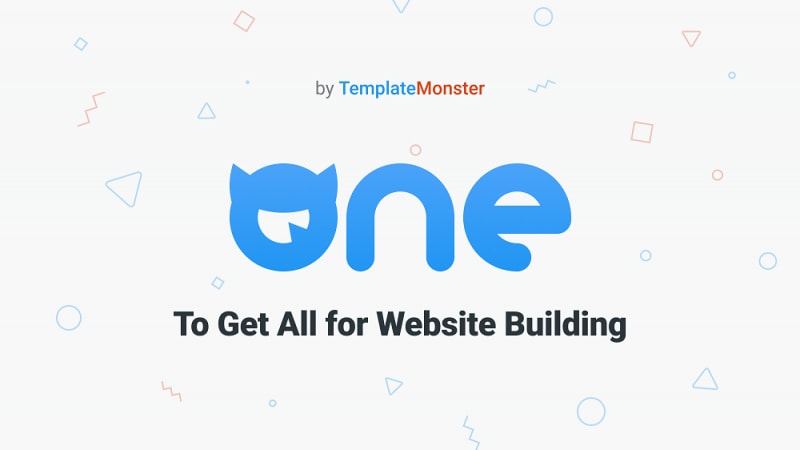 24/7 Support to Aid you
If you happen to have any troubles, you'll always be able to contact the support team. All items come with 24/7 skilled support to ensure your smooth work with products.
Efficient Services to Assist You
Besides high-quality products and constant technical support, you'll also have an astonishing variety of offers and services to guarantee your success. These are server maintenance, SEO improvement, and other useful items to promote your projects. Whether you need advice on template installation or customization, or you have to deal with speed optimization, ONE by TemplateMonster offers will secure your projects.
Continuous Updates and Fresh Products
As time flows and everything is changing to meet new requirements, you can be certain that your themes, templates, and plugins will get the latest update. Furthermore, the collection will be enlarged by dozens of new products every month, so you'll stay up-to-date all the time.
Feeling Safe and Secure
As soon as you join ONE by TemplateMonster, you'll be able to explore all the products of the subscription and download them as many times as you need during one year. Nevertheless, if it happens so that you haven't found products that will suit you, you can cancel your subscription. If you haven't downloaded anything from the library during 14 days, it isn't necessary for you to pay.
Deep Early Bird Discount
If you have already decided to purchase the ONE subscription, there's a piece of good news for you. In a very short time, you'll be able to pre-order ONE with a 30% discount. Isn't this appealing?
Is ONE a Low-Price Service?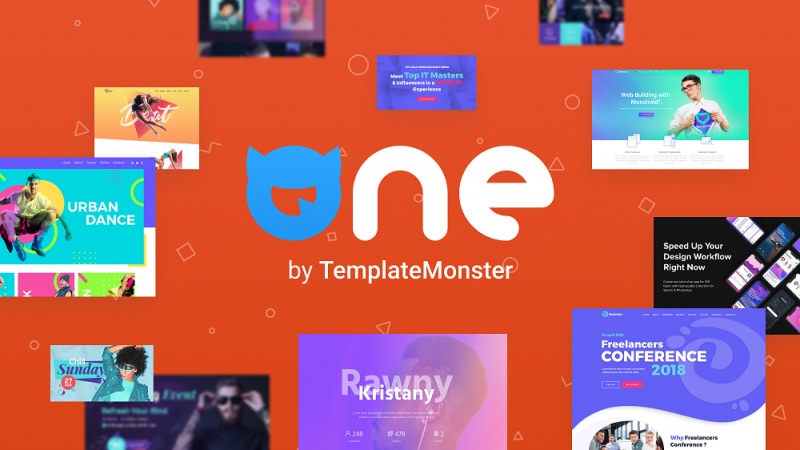 Regarding the fact that you'll get an incredible variety of high-quality products as one collection, instead of buying them singly, one by one, the answer is obvious. ONE is indeed a cost-effective service, as you can use a multitude of superior products as many times as you wish during the whole year.
It is hard to predict what further projects you'll be involved in and what kinds of themes, templates, or plugins you'll need. If you are buying each product separately, you'll have to pay about $75 for a theme that can be applied only once. An extended license will cost you about $145. The ONE subscription doesn't even have to compete these prices, as its multiple products and opportunities will easily gain victory.
You are probably still doubting why the price is more than reasonable and where this generosity comes from. The explanation is really simple. The desire to share our products with web developers in order to facilitate their work and the wish to watch thousands of new projects emerging with the help of our products has led to the decision to create the ONE subscription.