Top 12 Best WordPress Themes to Help Your Business Rise Above the Competition
As important as your name is the visual image your company has. Being a serious business owner, you prefer to choose only the best solutions that can ease your pain and cut corners. With these 12 best WordPress themes, you can not only pack a punch but also get your professional website up and running hassle-free.
Regardless of your business, this list offers first-class WordPress themes premium designed to help your business grow. Depending on the nature of the work you do, it's easy not only to showcase your professional services but also to sell it online. Even if this is your first step in website creation, go ahead and make it happen.
Indeed, your website cannot afford to fail. With so much to consider, having a professional website is your best shot at getting noticed. In a nutshell, most custom WordPress themes can help increase your presence around the web. It's in your best interest to find the best solution that can benefit your business. Take time to consider your business goals before diving into the sea of beautiful ready-made solutions.
Once your website is available and ready to provide inspiration, start selling online. WooCommerce integration is key to achieve that. Being WooCommerce ready means that you can market to the right customers at the right time. Generate more sales and grow your bottom line without a headache. The whole process becomes a kid's play.
One thing is sure, the collection of 12 best WordPress themes below has a lot to offer. Nothing to say about a truly responsive design that adjusts awesomely to all modern devices, platforms and browsers. Take time to explore the potential of these solutions. Don't forget to check their live demos to learn more about core features included in the package. The choice is yours.
Best WordPress Themes in Details
Monstroid2 – Multipurpose Modular Elementor WordPress Theme
Developed with care, Monstroid2 is a perfect choice for business websites. Aim to achieve your business objectives? Don't skip this one of the best WordPress themes built with Elementor page builder. Apart from its robust functionality, it weights less than 250kb and offers high-speed performance. In addition, 500+ pre-designed sections come in handy big days. So, use to the full its premium Jet plugins and maximize your profit. Besides, go ahead and start selling your products or services hassle-free.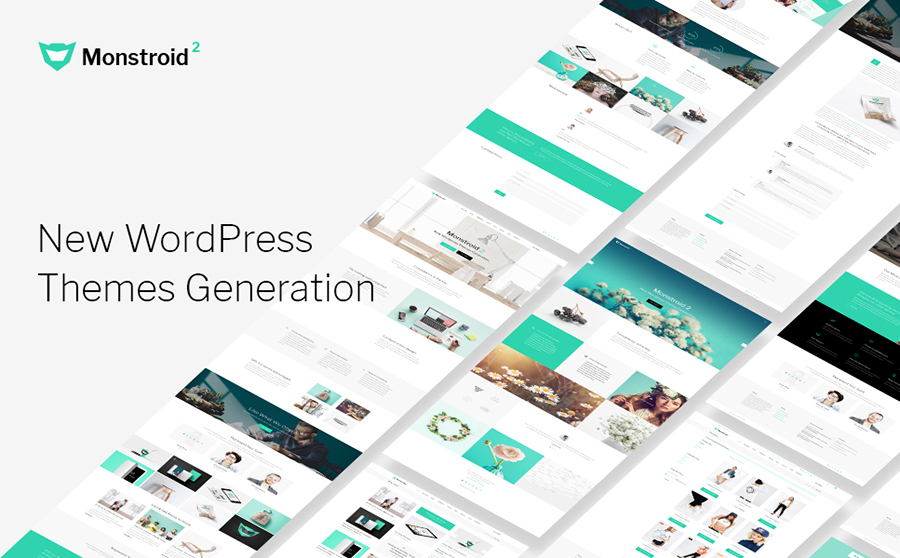 Monstroid – Best WordPress Theme for Business
To begin with, this universal solution can help in your brand promotion. Designed to meet any need in creating a website for you or your clients, nothing is off limits in Monstroid. With one click installation, you get your professional website up and running within minutes. Thanks to over 20 pre-designed demos, it's easy to choose which one suits your particular business requirements best. Next, Elementor page builder eases your pain when creating your own layouts without bothering with any code. Finally, it's WooCommerce ready, responsive and SEO-friendly.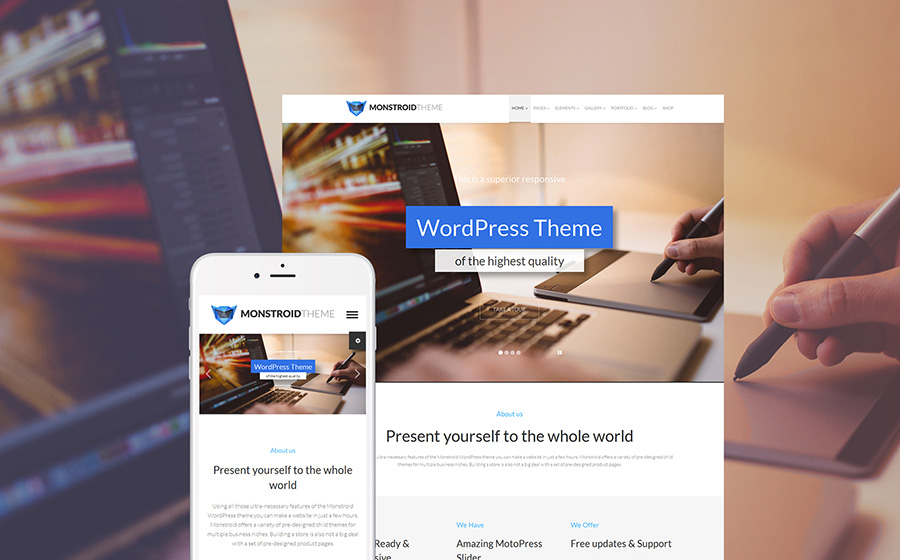 Ascendio – Business & Services WordPress Template
When looking for the best WordPress themes, pay heed to Ascendio. Built in line with the modern web design standards, its responsive design adjusts smoothly to any device no matter what. Nothing to say about its powerful Elementor page builder that saves a ton of effort and time when personalizing your site. A bunch of Jet plugins allows boosting your business website to the next level. Besides, experiment with different header & footer layouts to find the best end-result. Don't shy away from beneficial custom widgets and Elementor modules included in the theme.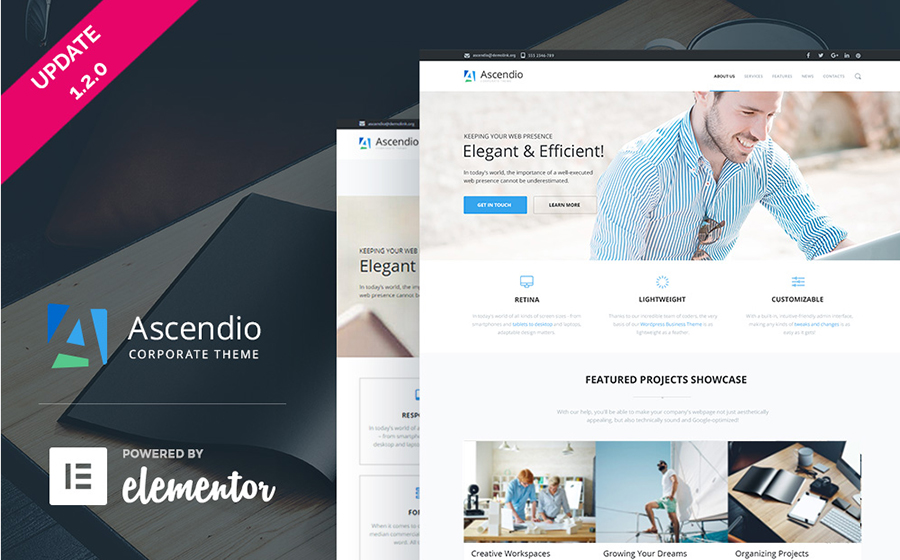 BeClinic – Multipurpose Medical WordPress Theme
BeClinic is a multipurpose solution that fits both medical and business websites. Well, it offers lots of customization options useful in brand promotion. Enjoy its drag'n'drop page builder & multiple pre-designed pages ready to cut corners from day one. Apart from a bunch of premium Jet plugins, BeClinic offers a set of first-class images and Jet plugins to empower your site. Starting today, you can add an online store to your site and sell your products or services hassle-free. Go ahead, spread a word about your business through multiple social options.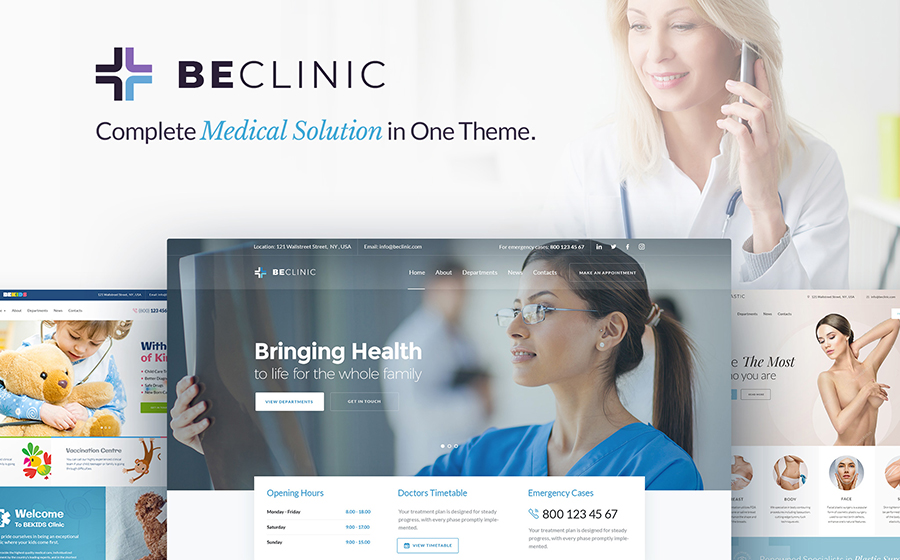 BuildWall – Building & Construction Company WordPress Theme
If you want to highlight your professional construction or building brand, BuildWall is the theme to trust. Being one of the best WordPress themes out there, it can help boost your business with incredible functionality and efficient UI. Nothing to say about its truly responsive layout that adjusts correctly to all modern devices and platforms. Besides, a collection of over 50 pre-designed pages allows you to maximize the professional appearance of your website. Choose the skin that suits your particular business needs best and experiment with its options. Did we mention that BuildWall is WooCommerce ready?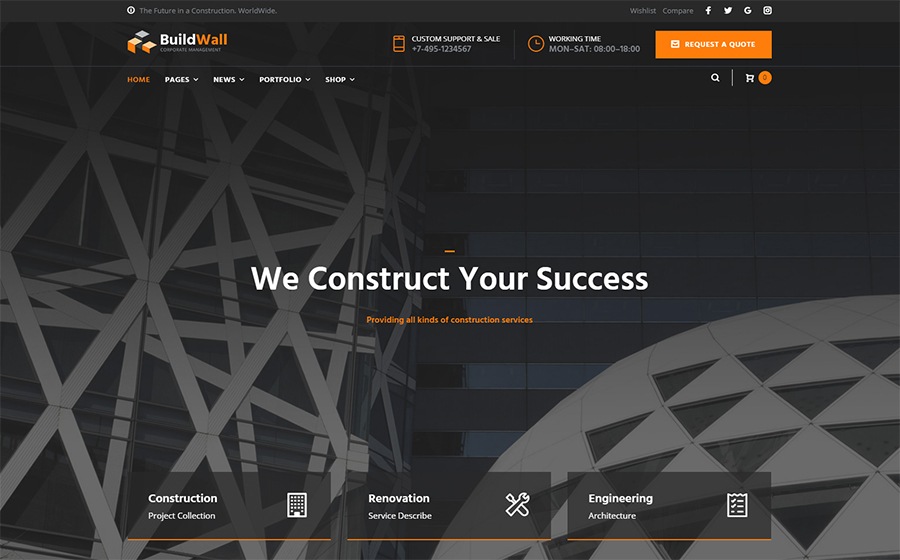 JohnnyGo – Multipurpose Home Services WordPress theme Handyman
JohnnyGo is another clean specimen of the best WordPress themes crafted for services business websites. Considering that it comes with 15 pre-designed demos, find the right solution that fits your business best. The best thing is that no matter what business niche you are in, JohnnyGo is a flexible solution that can pack a punch. Are you ready to maximize the performance of your site? Then forget about any code. Showcase your services, master your projects and sell effectively with JohnnyGo. Don't forget to introduce your team members to build trust with your customers.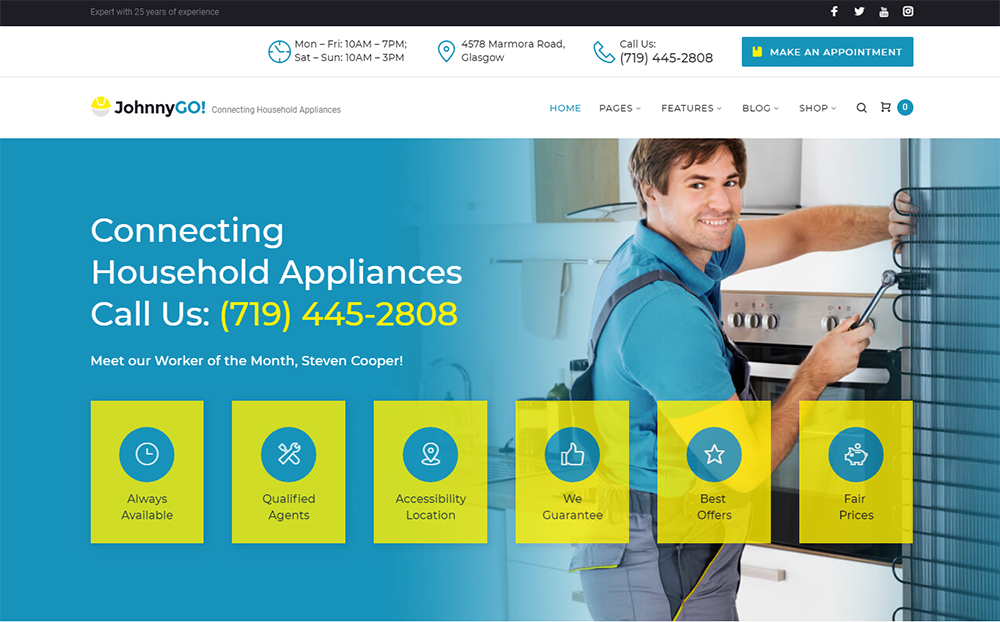 Contractor – Building & Construction Services WordPress Theme
When you need a fresh thinking for the launch of a new construction site, invest in Contractor. Developed on a solid and reliable framework, Contractor takes your pain away from day one. Jam-packed with premium Cherry plugins, Contractor allows you to maximize the performance o your site. Play around its header and footer styles, take advantage of custom widgets and SEO-friendly structure. Besides, being licensed under GPLv.3, Contractor comes with no restrictions. Get the ball rolling with Contractor.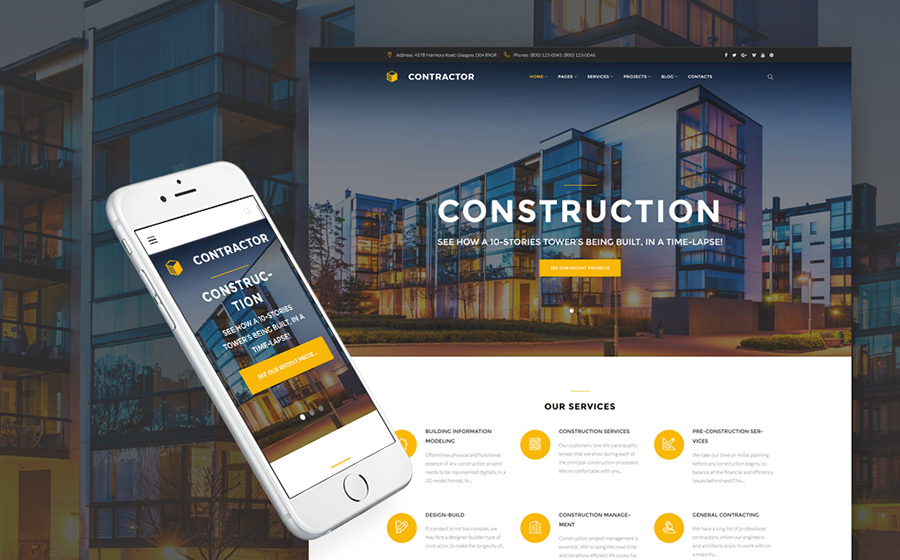 Chantalle – Fashion & Beauty Stylist WordPress Theme
If you plan to launch an online store, don't miss Chantalle. Apart from its clean and eye-catching design, pay heed to its robust functionality. Think on your feet and, make the best use of a variety of perfectly built skins included. Focus on multiple custom widgets to showcase your exceptional services. What's more, add an online store to your site on a go. Choose from several blog layouts to spread the word about your beauty brand. Besides, arrange spectacular sliders thanks to Revolution Slider. Indeed, create your own unique layouts stress-free.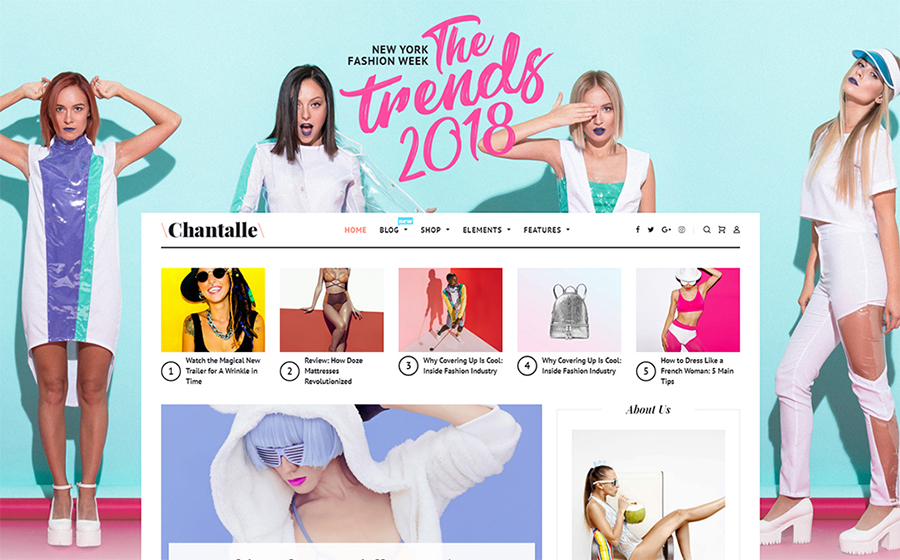 Adverting – Digital Advertising Agency WordPress Theme
Do not want to waste time to code your advertising agency website? No problem. Adverting comes with everything you might need to build a professional advertising agency website code-free. Indeed, it's responsive layout allows you to highlight your creative agency across any modern devices and platforms. Keep your visitors engaged and focused on your exceptional services. Besides, you can spice your site up with multiple types of content to maximize the conversion rate. Sure, Ecwid integration allows you to start selling online effectively. Give it a try right now.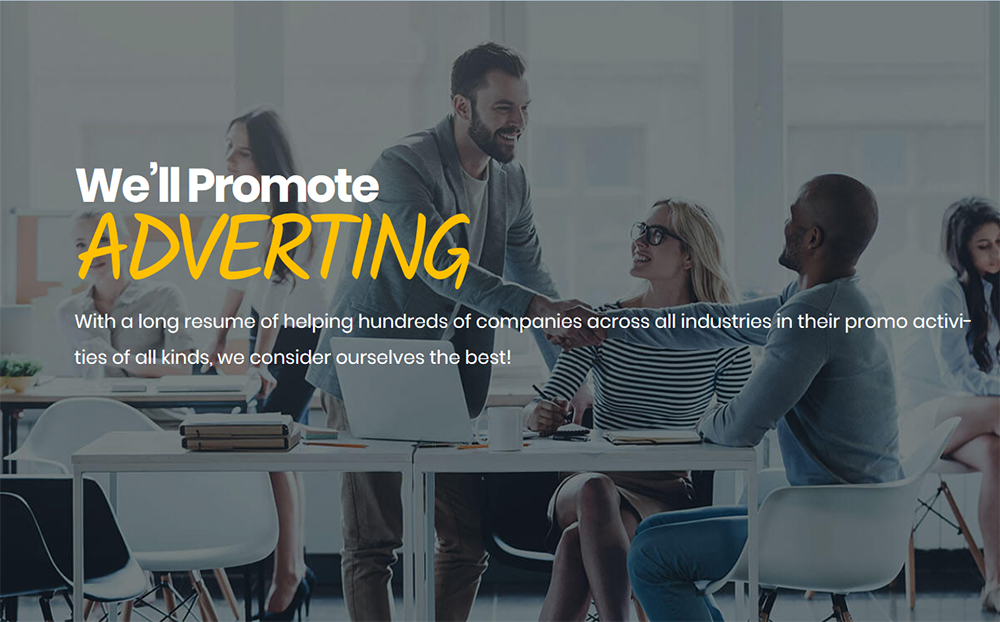 Speaker – Life Coach WordPress Theme
Designed for life coach websites, Speaker can definitely catch your attention. Moreover, it comes with several pre-designed pages to help you make a great impression on your audience. While jam-packed with Elementor page builder, customization of the themes is as simple as that. At the end of the day, you can add first-class images to your site, create your own unique layouts and allow your visitors to book an appointment online. Thanks to its SEO-friendly structure it's easy to maximize your chance of getting high rankings in search engines.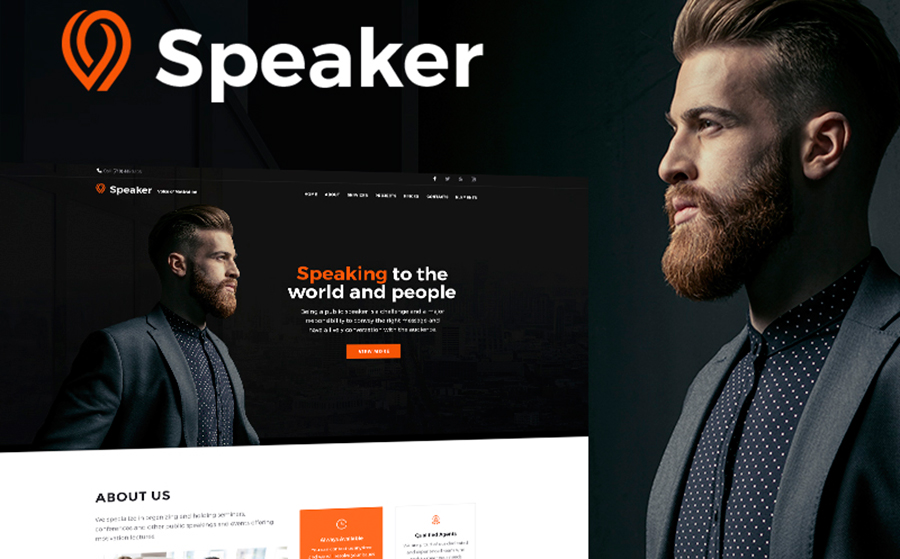 KingNews – Magazine & news Portal GPL WordPress Template
When it comes to finding the best solution for your online magazine, KingNews is your savior. Take a look at its clean and responsive layout that can help your visitors focus on what matters. Indeed, a bunch of custom widgets like calendar or Instagram Feed can come in handy when helping your business grow. Enough wasting time on code, simply drag and drop elements to where you need them. What's more, being GPLv.3 licensed, it available without any restrictions. With a strong desire to win the loyalty of your audience, KingNews is your win-win solution.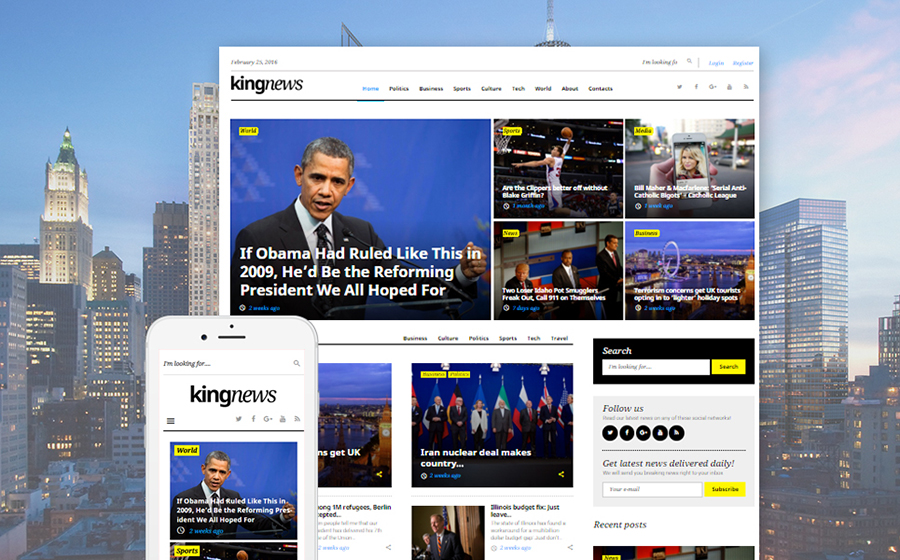 Imperion – Business Marketing Agency WordPress Theme
Wish to improve interaction with exciting and potential customers? Then build a website with Imperion. Built with care, it offers you an awful lot of useful features necessary in your brand promotion. Push the envelope with the powerful Elementor page builder. No code, no pain when making your website personalized. Just poke around its almost endless options and experiment until you are proud. Don't shy away from premium Jet plugins useful when enriching your site to incredible heights. Make sure your website stands out for all the reasons.
So, if you dare to dream big enough, don't skip these best WordPress themes. Who knows, but with pockets full of dreams, everything is possible. Forget about paying a fortune to have a professional website. Head on to the best solutions designed to impress and convert. Push all doubts aside and invest your efforts into the best of the best.